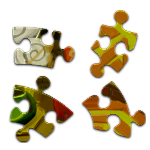 Jigsaw Mansion for the iPad is a delightful challenge for puzzle lovers everywhere! Utilizing intuitive multi-touch controls and 360 degree piece rotation, Jigsaw Mansion brings the complete jigsaw experience to your fingertips.
With nine original pieces of artwork, and multiple jigsaw cutting techniques (including Trick Edge, Spiral and Rose cuts), Jigsaw Mansion will stimulate and challenge your brain to keep it health and alert.
Beautiful, relaxing, and full of family fun, Jigsaw Mansion is a must-have app for the iPad!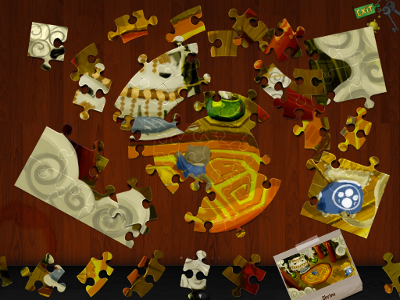 Features
14 original pieces of artwork
Intuitive multi-touch controls
Full 360 degree piece rotation, equipped with a powerful snap engine
Advanced jigsaw cutting techniques that keep the game fresh
Auto saving, so you never lose your progress
Nothing in your way. Use entire iPad screen as a playable area. You can store the guide picture in the puzzle tray, and hide the entire puzzle tray when you don't need it.